The Turkish men's lacrosse team recently achieved tremendous success earning 3rd Place in an International Olympic Style Lacrosse Event. The team included several Turkish Americans, all of whom had played lacrosse in the US college and international level. The team included captain Bertan Unal (Providence College) Deniz Piatt, (Kean University), goaltender Jeremy Smith (William Penn University), Ege Zeybeck (Lehigh University Club), Jon Uysal (McGill University), and Hakan Atillasoy (Ursinus College and the University of Michigan). Atillasoy ended as one of the top goal-scorers in the tournament with 23 goals.
Türkiye defeated Spain in the final game by a score of 16-10 to secure 3rd place and the bronze medal. In the opening round of play Türkiye handily defeated the national lacrosse teams from Portugal 23-10 and Ireland 22-8. The team lost 12-11 to the eventual second-place Swiss team and had the closest showing of any team against the eventual Gold Winner, Team Great Britain, losing 23-11.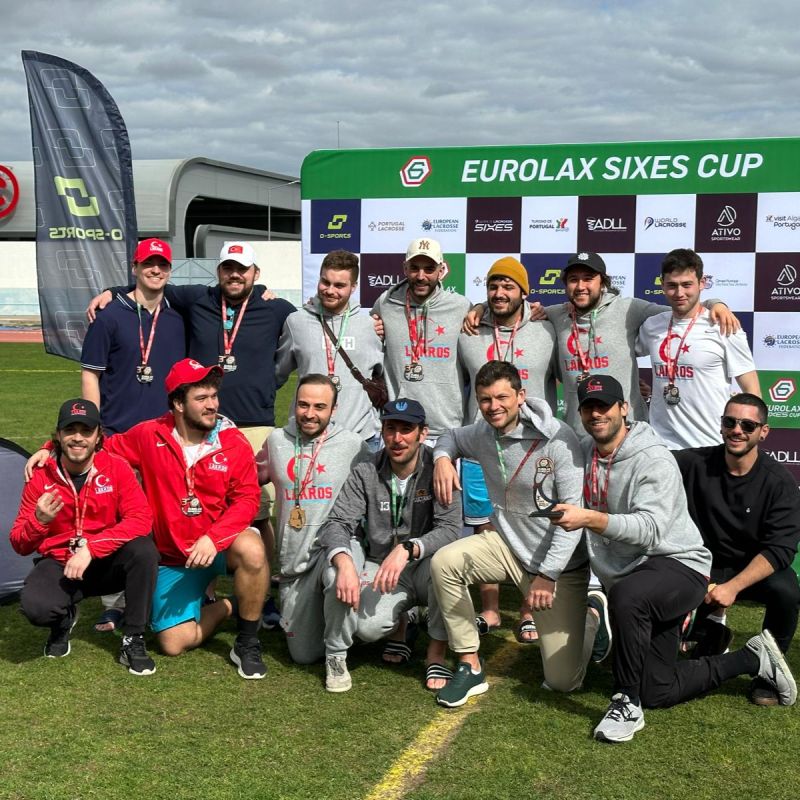 The EuroLax Sixes Cup was held in the city of Vila Real de Santo António, in the south of Portugal, February 24-26 2023. EuroLax Sixes Cup was the first ever European-based international Sixes event, which features the new Olympic version of lacrosse, with 6 players from each team on the field during the game. Türkiye will strive to quality and enter a team for the 2028 Olympics.
The team is targeting at least $5000 in contributions to the earthquake relief funds. Türkiye Lakros scored a record 82 goals across 5 games in the tournament, and respectfully asks everyone to consider contributing to a Goals for Türkiye campaign, such as $1-$5 per goal scored.
For more information about Turkish Lakros, please see www.turkeylacrosse.com
For more information about earthquake relief in Türkiye and Syria please see this Red Cross/Red Crescent article.